7 Strategies To Manage Your Web Design Project So You Stay Within Budget
Most people think that building a website will have to cost them a lot of money, which isn't really true. It's just about knowing how to manage a project effectively so that you do not go beyond your initial budget.
The secret of a successful web design project is to carry out the best business practices in managing the project. Here are seven strategies that you can apply:
Define your budget and goals
Having goals keeps you focused on your task; a budget restricts you from going beyond what you can afford. Decide on your priorities and allocate funds for your expenses accordingly. Focus on the things that ensure your success at the end of the project and make sure to strive for that in every decision you make.
Identify project deliverables
Key individuals must be briefed and provided an accurate documentation of what is agreed upon and on what is expected to be delivered. There will be a point where discrepancies will arise while delivering the web design project plans, but as long as you know your deliverables, you are on the clear. It is important to know what features would often be used in the web design and get rid of things that are not really necessary. Make a list of these deliverable, and ensure that it is clear to everyone involved of all the particulars in the project, including what is being achieved.
Create a detailed project plan
Plot out how you are going to achieve your deliverable. Each activity that is required to produce each deliverable needs to involve information on its requirements such as manpower, resources, and capital. If you are planning to outsource some or most of the work, indicate the specific responsibilities and duties of the sub-contractor.
It is best to research on the different categories of sub-contractors or suppliers. The web design cost will usually differ depending on your selection from three choices: a corporation, a firm, or a freelance web designer. The quality of work will also vary because of the number of people that would be working on the project. Sometimes spending a little extra will save your budget because of a faster turnaround time and the higher quality of work that will be produced.
However you plan to achieve your objectives in your web design project, it is vital that you estimate the time and effort that is required for each activity; you will need to create realistic time frame and budget. Make a detailed plan of who should be held accountable for a certain responsibility in achieving a deliverable.
Establish good communication
The details of the project must be clearly explained to ensure that everyone knows their roles in realizing the goals and objectives, and deliver what is expected of them. It would be helpful to create an outline of how to manage your communication among the project members. A comprehensive time frame should include information of when an activity should start and when it should be accomplished. It should also specify meeting essentials, report templates, and frequency of reporting and meetings. And should conflicts arise among teams and their members, there should be ways on how it will be resolved.
Constantly monitor the project
Constantly compare the actual progress of the project to your objectives, budget, and plan. If there are any changes or fluctuations, immediately inform concerned members and take the necessary actions to put the project right back on track.
Expect problems along the project's course and prepare recovery solutions. So for cases when there are unavoidable delays in the project, you can immediately re-prioritize activities, add additional skilled workers, or reevaluate the scope in some areas to recover lost time.
When making any changes or implementing recover solutions, expect that it might affect the quality of your deliverable or its completion schedule. That is why it is crucial to seek documented approval from customers or other key sponsors of the project.
Assess the impact of any project changes
Delegate a member or a team to deal specifically with any variations in the project and hold them responsible. This strategy is not to escape the responsibility of being held liable for any foul ups with the changes in the project, but this is in order for you to manage the impacts of these change easily and know who to turn to when it is time to assess the project development.
If you cannot do this, make sure that you do not blindly accept changes without knowing its effect on your project's progress. Evaluate its impact on the scope of work, budget and time frame, before you decide whether or not to accept the change. The fewer changes you accept, the more you are likely to complete the project on time within your allotted budget.
Evaluate your risks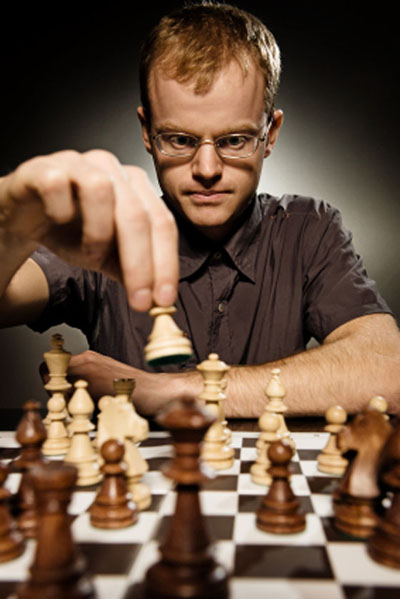 Risks are potential losses which can disrupt the success of the web design project. Identify the possibility of each risk that comes with a project early on. Whether you classify it as a serious threat or unlikely to occur, or if it will affect the project severely or not, it will be your job to create a mitigation plan of the resolutions to be implemented to reduce the impact should the risks occur. Begin tackling the most costly risk first, and then you can go on with the rest. Your goal is to always evaluate risks and manage them well if they occur.
This is a guest post by Andre, who is part of the team that manages Australian Credit Cards, a credit card comparison service with an extensive personal finance blog based in Sydney, Australia.